Regular price
Aluminium Wheelsets 2023
---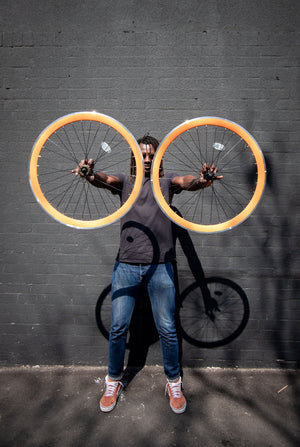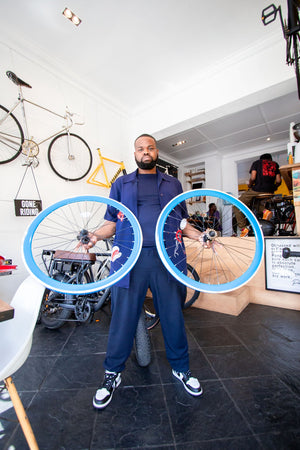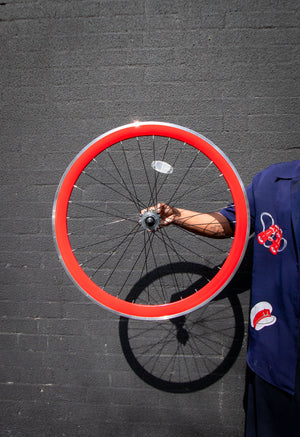 Regular price
Aluminium Wheelsets 2023
---
Rook wheelsets are made from 6061 aluminium and come in different colours so you can customise your ride. Wheelsets come standard with sealed bearing Novatec® hubs. The rear wheel includes a flip-flop hub with a 17T fixed cog and a 16T freewheel cog, so you can choose your style of riding. All wheelsets include nylon rim-tape to help prevent tube punctures. 
Wheelsets include:
Full Assembly* 
Rims (Front & Rear) complete with Novatec® hubs
Sealed Bearings
Rear Wheel 1.68kg with track cog and freewheel cog
Front Wheel 1.30kg
45mm Deep Double Walled Aluminum
23mm Available too ( only in White for now )
Built to work with 110mm front fork and 120mm rear Hub Width

*Tyres and tubes sold separately 
Would you like your accessories installed on your new Rook?  Let us know in the notes section in your cart!