Regular price
Rook Scout Groad Black 11 Speed 2023/2024
---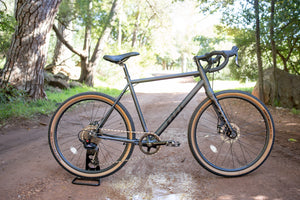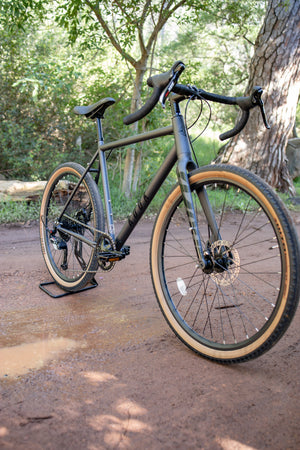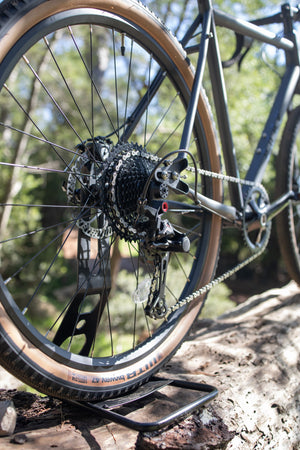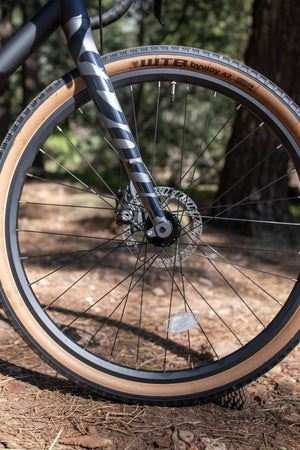 Regular price
Rook Scout Groad Black 11 Speed 2023/2024
---
THE NEW AND IMPROVED ROOK SCOUT 2023/24 HAS LANDED.
 Rook's answer to the call of adventure. Scout was designed to fill the gap between commuter and weekend ripper. The type of bike  love to ride almost anywhere as well as to the office and back.
We like to call this class: City-Cross. Scout is a super capable commuter and almost feels as if you're on a Rook One frame, but with all new features to tackle the road less travelled with gravel engineering at its core.
Scout is built from the ground up in 4130 Chromoly steel with a more relaxed top tube for an easier decent. We've used the 6061 alu fork from our RACE 2 series with added bracket and mount for the disc calliper. This means you also have the beautiful tapered head tube that is signature on the RACE2 series.
Why Steel?
Well, as the saying goes, steel is real and for good reason. Steel lasts a lifetime and has excellent properties for a gravel bicycle. Aluminium is lighter, but stiffer, and although the bigger tyres on the Scout provide great shock absorption, the steel frame gives an added level of grace to the ride feel. You'll feel less of the corrugation of the farm land backroads and the turns feel fluid and responsive at the same time. Ride one and you'll get what we're saying!
Gears? Are you guys crazy?!
Our design philosophy will always be: The right tool for the right job. And a single speed excels in the city environment! But if we're talking about the gravel passes of the Montague hills, then we'd say the SCOUT is the right tool. Instead of overloading the gear setup, the 11 speed group set is a great blend of simplicity and performance.
Citycross you say? What is this hogs-wallop?
Yes, we made up a new thing. Why not just call it a gravel bike? Well because the design process started with the criteria A) Kickass in the city and B) Hold its own on the dirt. Instead of pegging Scout against the masses of gravel bikes out there, we'd like it to open a new category of well priced, well made urban/extra urban bicycles. City Cross.
Frame Size
Scout is available in 3 sizes and because of the geometry, we have new sizing for the Scout. Small (50cm): for riders between 140cm and 165cm, Medium (54cm): for riders between 160cm and 185cm, and Large (58cm): for riders over 180cm. We do not recommend the frames for anyone shorter than 140cm or taller than 200cm.
Here's the top feature list:
4130 Chromoly Steel Frame

6061 Alu Fork

Extra Large - all up 13.5kgs

Large - all up 13kgs

Medium - all up 12.5 kgs

All Road Geometry

Tektro Mira Disc Brakes

Sensah SRX Pro - 1 x 11 speed

Front Chainring - 42T

Cassette - 11-42T

Drop bars 420mm with 16 degree flare

Knight Sealed Bearing Hubs

Rook External Bearing BB

WTB Byway 47c Tyres Standard

650B Knight Wheelset

Sliding Drop outs with interchangeable plates

Improved Internal Cable Routing

Pannier Mounts on front and rear

Dual Bottle Cage Mount

Seat post clamp

4 Spacers on the steerer 

THRU AXLE